Delivering quality healthcare that matters to you.
Quality Counts
When it comes to your healthcare, quality should be the most important factor when choosing a facility. The Agency for Healthcare Research and Quality, the lead federal agency tasked with improving healthcare nationwide, defines quality healthcare as doing the right thing at the right time in the right way to achieve the best possible results.
At Hospital Corporation of America (HCA), Capital Regional Medical Center, and our team of experts are committed to providing quality care to every patient, every visit. From the moment you enter our state-of-the-art facility, you know that the best of the best will be treating you and your loved ones, quickly and efficiently.
Capital Regional is a Joint Commission accredited Primary Stroke Center, providing cutting-edge stroke care that results in good outcomes for our patients.
Capital Regional is also certified by the Joint Commission for our Hip and Knee Replacement Program, as well as our Spine Surgery Program.
Capital Regional Medical Center is one of the only hospital in the region to receive the American Heart Association/American Stroke Association's Get With The Guidelines—Stroke Gold Plus Quality Achievement Award. The award recognizes the hospital's commitment and success ensuring that stroke patients receive the most appropriate treatment according to nationally recognized, research-based guidelines based on the latest scientific evidence.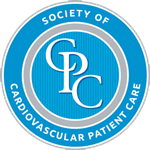 The Heart and Vascular Center at Capital Regional is fully accredited as a Chest Pain Center with PCI (Percutaneous Coronary Intervention) by the Society of Cardiovascular Patient Care (SCPC) /American College of Cardiology with board-certified physicians, trained nurses and other clinical providers working together as a team to deliver high quality cardiovascular treatment to patients throughout North Florida.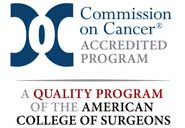 Capital Regional is accredited by the American College Of Surgeons Commission On Cancer as a Community Cancer Center. As such we meet very specific criteria for the characteristics of our cancer program. We meet quality, quality improvement and research accessibility standards for our patients.
Quality Awards/Designations
Accredited Metabolic and Bariatric Surgery Center
Disease-Specific Certification - Primary Stroke Center
Disease-Specific Certification - Joint Replacement Hip
Disease-Specific Certification - Joint Replacement Knee
Disease-Specific Certification - Spine Surgery
Initial Sepsis Disease-Specific Certification survey - Less than 100 in the country
SCPC Chest Pain Accreditation - Accreditation with PCI
Commission on Cancer Accreditation Renewal Survey
American Heart Association - Get with the Guidelines-Gold Plus/Target Stroke Award for Stroke Care
Blue Cross Blue Shield Blue Distinction designation for Maternity, Spine Surgery, and Cardiac Care
Labor and Delivery:
Recipient of the Healthgrades Five-Star Award for C-Section Delivery for 5 Years in a Row
GYN Surgery:
Recipient of the Healthgrades Gynecologic Surgery Excellence Award™ for 2 Years in a Row
Recognized by Healthgrades for Superior Performance in Gynecologic Surgery for 2 Years in a Row
Among the Top 5% of Hospitals Evaluated for Gynecologic Surgery
Among the Top 10% of Hospitals Evaluated for Gynecologic Surgery for 2 Years in a Row
Five-Star Recipient for Hysterectomy for 5 Years in a Row
Your Experience Matters to Us
How's your stay? Are you getting the care you need? Are your doctors and nurses listening and responding to your questions or requests? Are we taking care of what is most important to you? Our goal is to provide the best quality care. To do so, we ask for feedback from patients like you
During Your Stay
Please speak with your nurse or the nursing leader on your care unit if you have any questions or concerns about your care. If your issue is still not resolved, then contact our Patient Advocate at (850) 325-5019 or dial 0 to have the operator page the Administrative Supervisor. You also have the right to file your complaint with either:
The Agency for Health Care Administration
2727 Mahan Drive
Tallahassee, FL 32308
(888) 419-3456
Office of Quality and Patient Safety: The Joint Commission
One Renaissance Boulevard
Oakbrook Terrace, IL 60181
(800) 994-6610
The Joint Commission website
Want To Know How We Score?
You can review and compare the quality, care and safety ratings for different hospitals at:
You can also find information on hospitals through these accrediting organizations:
FloridaHealthFinder.gov
Patients may access the State of Florida's Agency for Healthcare Administration website at this link for information about this facility: www.floridahealthfinder.gov