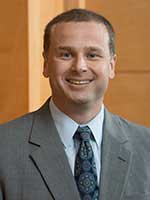 Thank you for visiting CapitalRegionalMedicalCenter.com, the online healthcare resource to meet your needs. Capital Regional Medical Center has been serving the Big Bend community for more than 30 years and is an HCA-owned facility. As a fully-accredited healthcare facility, we strive to provide the latest in state-of-the art technologies and best practices to our community. With more than 1100 employees and 500 physicians our number one priority is to exceed our patients' expectations with the highest quality and most compassionate care.
Capital Regional Medical Center has received several awards and distinctions over the years including:
Accredited Chest Pain Center with PCI
Certified Primary Stroke Center
Top Performer by The Joint Commission in 2012 & 2013
Safety Rating of An "A" by the Leapfrog Group 2012, 2013 & 2014
Certified in Hip & Knee Joint Replacement by Joint Commission
Certified in Spine Surgery by Joint Commission
Recognized by American College of Obstetricians and Gynecologists and the March of Dimes for Reducing Early Elective Deliveries
Comprehensive Breast Center Accredited by the American College of Radiology
Comprehensive Breast Center Accredited by Commission on Cancer
Certified as Medicare Mammography Screening Facility
Get With The Guidelines® - Stroke Gold Quality Achievement Award with Target: StrokeSM Honor Roll Elite
Capital Regional offers the fastest ER Wait Times in Leon & Gadsden Counties. Our ER is fully-equipped to handle urgent and critical emergencies, including; cardiac, neurological and pediatric emergencies, orthopedic injuries, and obstetrical & gynecological cases.
We have physicians in 20 specialties and subspecialties readily available, and patients are assured access to comprehensive emergency healthcare 24-hours-a-day, seven-days-a-week.
As we continue to strive for excellence in providing high quality, compassionate care to you and your family, please let us know if there is anything that we can do to enhance your experience at our hospital. It is our pleasure to serve you and please do not hesitate to contact us.
Sincerely,
Mark A. Robinson
President & Chief Executive Officer